Partner with Unlimited Hosting Hub & Earn Cash!
Join the Unlimited Hosting Hub Affiliate Program to get cash quickly. Earn up to $50
per referral! Joining the program is fast & free!
Already an affiliate? Login to your account.
JOIN NOW
Easy ways to refer clients and earn commissions!
We put more money into your pocket, for the more new customers you send our way.
Making money as an affiliate is a snap. Just place one of our banners or links where your visitors, customers and friends will see it and you'll earn cash on every qualifying sale made through your ads.

Web developers, small business owners, and bloggers can become entrepreneurs with our Affiliate Program. With no cap to how much you can make, you can become a Unlimited Hosting Hub Affiliate in a few clicks. Your reward potential is unlimited. Get your payout through JazzCash, EasyPaisa or Bank after your payment clearance!
How do payouts work? Here's the gist.
Step 1: Sign up
Fill out our online signup form in 2 minutes, and start earning.

Step 2: Share your link
Use your custom coupon code, affiliate link, & banners to refer clients to our site.

Step 3: Get paid
When a purchase is made from your link, get paid securely after the trial period.
Download creative banner for promote among your social circle.
You can download some of the promotional banners of our services below. In case you are interested in receiving the respective code and URLs for the banners, so that you can use them on your personal website or campaign, it is necessary that you sign up to the affiliate program through the website of Unlimited Hosting Hub.
Download Banners (ZIP)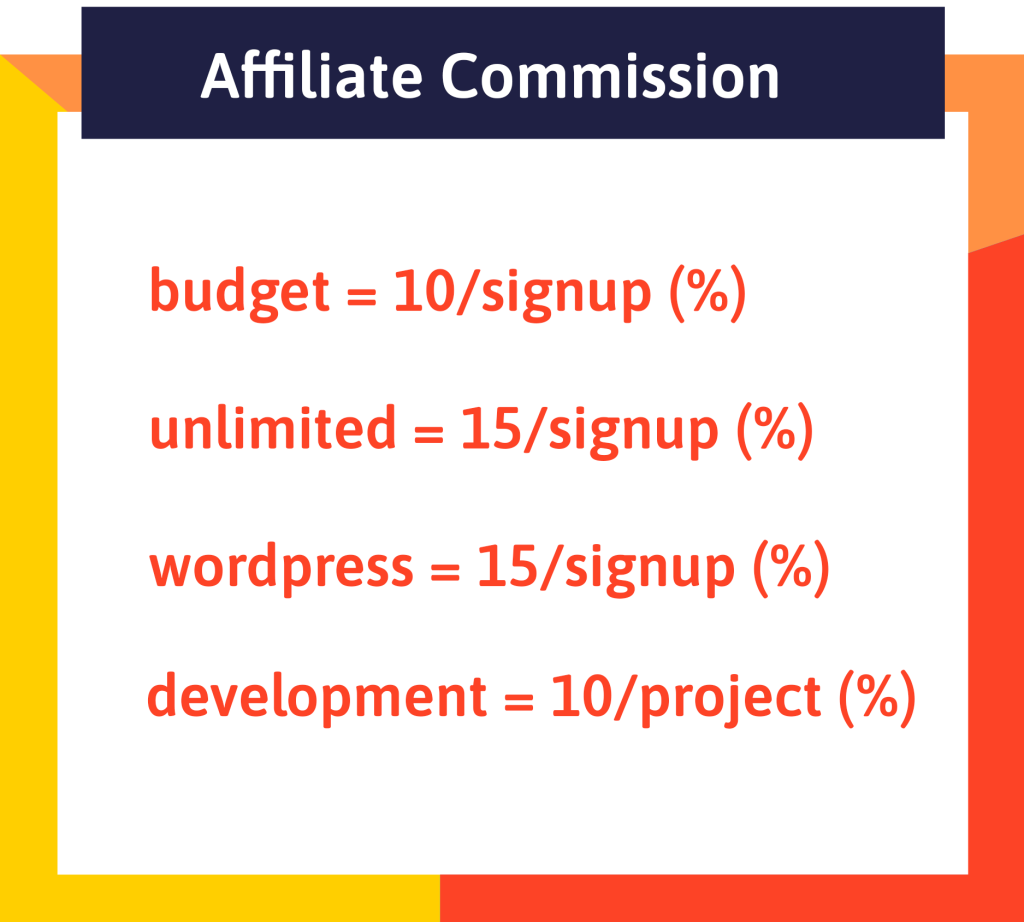 Frequently Asked Questions.
Answers to common questions about our Affiliate Program.
What is an affiliate program?
An affiliate program is a revenue sharing program where the affiliate (you) refers customers to certain products (that's us) and then we give you some money for the whole process! When you share your unique URL and a customer purchases a plan, you will be rewarded with a commission!
What are withdrawal limits?
You can request a withdrawal as soon as your account balance reaches Rs, 3000/- PKR.
Do you have any banners?
Yes you can get our banner from up session. You can also download directly from here.
For how long do you track each referral?
The cookie lifetime is set to 90 days.
How do I contact affiliate support in case of issues or queries?
You can contact us via our 24/7 Live Chat or send an email to our affiliate support team at affiliates@unlimitedhostinghub.com
What are the affiliate program's commission payout terms?
Our payout turnaround for qualified sales is 2 months after the month the sale occurred in. This is to account for Unlimited Hosting Hub's amazing 30-day money-back guarantee which makes our hosting easy to try, at no risk!
Commissions are paid via JazzCash, EaisyPaisa, bank transfer, or added to the credit on your account (depending on your preferences) after receiving the withdrawal request. To withdraw, you must have generated a minimum of Rs,3000/- PKR in commissions.
Is there any registration fee?
Not at all, we don't charge you any kind of fee.
How do I start with your affiliate program?
You can start by creating your account here, and then activating your affiliate account by going to affiliates and clicking the button Activate Affiliate Account.
More Questions? Talk to our experts..