OVERVIEW
DOMAIN TRANSFER
DOMAIN EXTENSTIONS
[elementor-template id="25613″]
Ending with .com is just the beginning.
Your domain name creates the starting point to your own address on the Internet. There are many unique domain options, you can choose. Here are some of the most popular.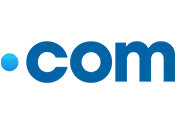 Get the world's most popular domain
For only
$12.95 /yr

Designate your online presence.
For only
$27.85 /yr

Get the recognizable domain
For only
$28.95 /yr

Create, innovate and express.
For only
$14.95 /yr
Domain name features.

DNS management
Route your DNS to us, another host, dedicated IPs, the moon — wherever you'd like (minus the moon part).
Domain locking
Prevent unauthorized transfers of your domain names, & retain control to unlock domains if you so please.

Auto-renewal
If you forget to renew your domain, you could lose it (gasp!). That's why we set up auto renew, so you don't gotta worry.
Protect yourself from scammers!
Domain Privacy available for only $4.95/year.
In a World where everyone shows and tells everything, we value discretion and privacy.
ePakHost provides Domain Privacy so that our information is made public – not yours.
It's only for $4.95/year and our customers love it! On average, that's 10% less than the competitors.
* Registrant's name is not hidden by default. Changing the name is available upon request.
[rtbs name="domain-privacy"]
Already have the perfect domain name?
That's great!
We won't mind even if you have a registered domain name, you still can switch your hosting to ePakHost. We are always happy to add more accounts in our web hosting family, and still promise you to provide the same hosting treatment as others. Once associated with us, you will feel secure and valuable. That's how we care for our customers.
Transfer Now
Need something more robust?
Budget Hosting
Do – It – Yourself
WordPress
Fast, Secure & Stable Hosting
Reliable, Spam-Free Email
Auto Install Apps
Auto Backup
24/7 Support
More details
WordPress Hosting
Pre – Installed
WordPress
Fast Server-Side Page Caching
Unlimited Data Transfer
Lightspeed Servers
Cloudflare
FREE WP Toolkit
More details
Frequently Asked Questions.
Find answers to some frequently asked questions about domains.
What is a domain name?
Consider your domain name to be street address for your website. You'd have to tell customers to go to your website at an IP-based url, like 123.456.789.123/yourwebsite instead of yourwebsite.com if you didn't have a domain name. Isn't it forgettable?
To be competitive on the internet, you'll need to invest in a domain name to give your website a professional appearance, proper branding, and overall awesome.
How do I buy a website domain name?
Buying a domain name begins with our domain name search tool at the top of this page. You can buy, register, and point an accessible domain name to your hosting account once you've found one. After you've bought your domain name, here's what you should do next.
I have a domain name at a different company. Can I transfer my domain to ePakHost?
Yes, indeed. You can transfer either the domain registration or simply change your current registrar's DNS to point to your UHH hosting account, or you can do both. We would recommend both hosting and maintaining the domain registration with us in order to ensure the optimum support experience.
Is my domain name available?
I'm not sure, is it? Let's take a look at it together! To find out if a domain name is available, go to the top of this page, type it in the search box, and click "Search" to find out if it is or how much it would cost to register it.
Other usable domain name extensions or variants, such as yourwebsite.net, can also be found using our domain search tool.
How do I renew my domain name?
To make renewals as simple as possible, if you have auto-renew activated on your name, an invoice will be created automatically before the expiration date. You can also handle your renewals manually via the client area.
Is Domain Privacy & Protection worth it?
Your personal information is registered to your domain and can be found in the public WHOIS directory when you buy a domain name. You should use ePakHost's Domain Privacy & Protection to keep your information confidential. It also helps protect you from spam and identity fraud by hiding your personal information and instead listing generic contact information.
More Questions? Talk to our experts..