Protect your users' data online with SSL security
Along with low pricing and 3-click activation, find the best fit fast. Great prices, no hassles.
Show visitors you're trustworthy and authentic.
Cheap SSL certificates from trusted SSL providers.
SSL stands for Secure Sockets Layer. It is an internet protocol for securing data transfer between a user's browser and the website they are visiting.Every internet user transfers information when they visit websites. This information can often be sensitive like payment details, credit card information, or login credentials.Using the normal HTTP protocol means this information can be hijacked by hackers. This is where SSL or HTTPS comes in.Websites need an SSL certificate issued by one of the recognized certificate issuing authority. This certificate is verified and highlighted in the user's browser address bar with a padlock sign and HTTPS instead of HTTP.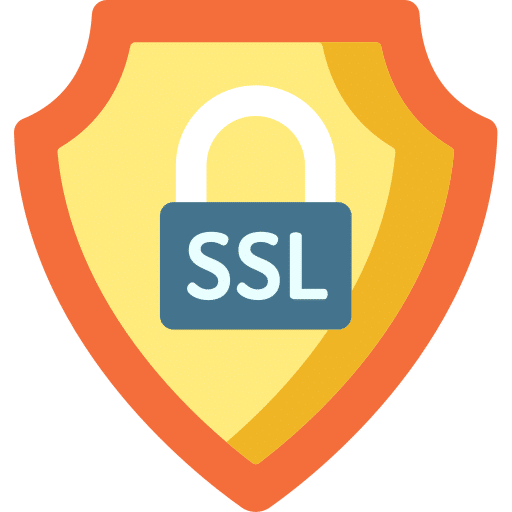 Buy SSL certificate at lowest price
How much is an SSL Certificate? Here's your crystal ball. Get exactly the same products for better prices. The Health Bar rating says it all. We've made it easy for you to choose the right SSL certificate.

RapidSSL®
Issued in minutes, easy set up and install! Ideal
for just getting started.
$12.50/yr
Renewal at $12.50/year
RapidSSL ®
Wildcard
Secure all your sub-domains with affordable and strong encryption SSL certificate.
$110.50/yr
Renewal at $110.50/year
Sectigo EV
Get the green bar with the strongest encryption available so your site can be trusted.
$195.50/yr
Renewal at $195.50/year
Everything you need for this.
Single Click Installation
SHA-2 and 2048-bit encryption
24/7 Heroic Support
Google Ranking Boost
Padlock (Security Seal)
15 Day Full Refund
Cross Browser Compatibility
Expert Installation
Instant Signup Process
Frequently Asked Questions.
Answers to common questions about SSL Certificates.
What is an SSL certificate?
SSL (Secure Sockets Layer) certificates verifies your website's identity and encrypts information transmitted between your customer's browser to your site.
An SSL certificate keeps your website secure; customers can ensure that the information they enter on secure pages is private and not visible to cyber criminals.
What are the types of SSL certificates?
All certificates provide the same level security to your website, whether you choose cheap DV SSL or Expensive OV or EV certificates. The only difference between validation processes to add more trust to customers.
DV SSL: Domain Validation is a primary level of validation type where no paperwork is required, and the CA only validates the domain ownership.
OV SSL: Organization Validation is the second level of validation, which is superior to domain validation. In this type, the CA verifies domain ownership as well registered business documents and other legal documents related to business.
EV SSL: Extended Validation carries the highest validation that shows the company name in the certificate details. Anyone can click on the padlock and check the verified company name. Besides, the CA strictly validates the business by checking all business registration documents, third party business directory for address verification and call verification if the CA find it requires.
What does HTTPS mean?
A digital certificate is issued for domain and installed on the server, which adds an extra 'S' to insecure HTTP URL. The HTTPS means the site is secured and online transactions can be made safely. It is a security protocol that secures the information shared on the website between the users' browsers and the server.
To make HTTPS enabled site, you must install an SSL certificate on your web server. SSL security works on HTTPS instead of insecure HTTP. It is recommended to buy an SSL certificate to switch your site from insecure HTTP to secure HTTPS protocol.
How many separate domains can I protect with HTTPS?
Depending on how your website is configured, you might want to use something other than a single-domain SSL certificate.
Wildcard SSL certificates cover all of a domain name's subdomains. For example, you can secure *.myshop.com, which would cover shop.myshop.com, www.myshop.com and any other subdomains.
UCC SSL certificates can cover multiple subdomains, unique domain names and websites. For example, you can secure www.myshop.com, mail.myshop.com and www.myshop.com.