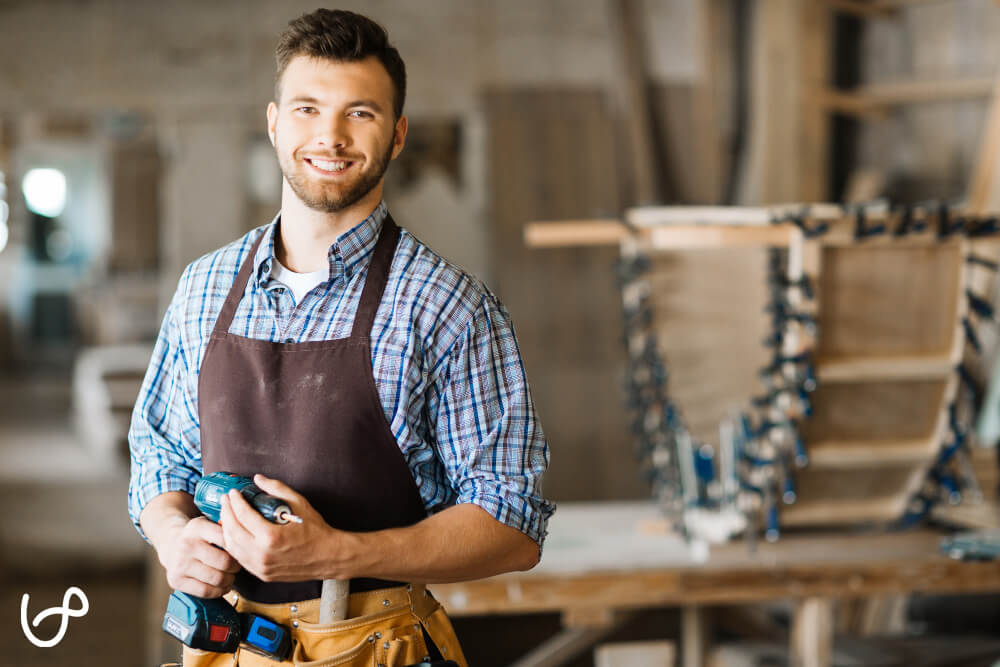 31 Website Content Ideas for Small Businesses
Consider content marketing if you're just starting out with your website. It is easily the most cost-effective marketing strategy. It establishes your brand as an authority and provides various advantages:
Increased visibility in search engine results
Improved conversions
Brand awareness
Increased audience trust
Every company website should, ideally, post new content at least once a week (or more frequently). But brainstorming for new posts can be challenging. To help you fill your editorial calendar, we've put together a list of 42 website content ideas.
Website Content Ideas:
Brand Goals
Discounted Items
Industry News
Employee Appreciation
Video tutorial
Book review
Informative post
Quotes
Interviews
Business Page Update
Checklists
Customer Review
Job Hunting Tips
User-generated Content (UGC)
E-Books
Templates
Infographics
Testimonials
Twitter thread
Guest Posts
Polls
Teasers
Memes
Content Audit
Article roundup
Recap Posts
Webinars
Surveys
Case Studies
Business Spotlight
Buying Guide
Company News
Behind-the-Scenes
Whitepapers
Press Releases
Product Recommendations
How-to's
Tips and Tricks
Success Stories
Predictions
Giveaway
1. Brand Goals
Start the new year with renewed energy. Create content that establishes your brand goals for the coming year. Share customer loyalty programmes, upcoming items, and enhanced client service policies.
2. Discounted Items
To "make way for new products," use content to advertise significant discounts on old inventory. You can create content around Valentine's Day or New Year's resolutions to promote your gear.
3. Industry News
Google Alerts can be used to curate daily industry news tidbits from all across the world. You can also score points with your fans by sharing newsworthy Twitter posts.
4. Employee Appreciation
Introduce a new hire on your team or celebrate a key employee from the customer call center or help desk. You can share a professional-quality image of the person in their element and use this opportunity to foster a deeper connection with your audience.
5. Video tutorial
Another popular content medium that businesses can consider is video. Video marketing allows you to communicate in ways that aren't possible with other forms of media.
You have the ability to demonstrate how to use your product or service. You might also tell your clients' success stories.
6. Book review
Write a review on a "must-read" book for business owners, entrepreneurs, or startups that has helped and inspired you and is relevant to your audience.
7. Informative post
Keep an eye out for your target audience and share information that they might find useful. Many customers, for example, are concerned about online security. You can produce an article that describes what you do to keep your website secure and gives your viewers actions or recommendations on how to protect their privacy and security.
8. Quotes
People love a good quote. If you're looking for ways to connect with your audience or demonstrate authority, share quotes that resonate with your goals.
You can share famous or funny quotes or even collect inputs from influencers and thought leaders in your field and create a "Quote of the Day" image to share on your blog and social channels.
9. Interviews
Interview someone in your niche. It could be a coworker, a devoted customer, a subject matter expert, or a social media influencer. Explain how your products or services contributed to their success if there is one.
10. Business Page Update
Refresh your website and business pages — Yelp, Google+, Google My Business, Brightlocal.com, Yahoo Local, YP.com, and Insider Pages — with helpful information, ratings, and maps.
11. Checklists
Checklists are frequently confused with listicles, and vice versa. Both are simple to scan, but checklists are frequently more useful. They assist people in keeping track of information so that nothing is forgotten.
12. Customer Review
Customer reviews are trusted by nine out of ten consumers as much as recommendations from family and friends. Showcase a customer review and invite your loyal fans to leave their own.
13. Job Hunting Tips
The year 2021 was known as 'The Great Resignation,' as workers resigned at unprecedented rates. The trend is expected to continue into 2022, according to experts.
Make it clear to your readers what makes a candidate stand out. Share information about fresh business opportunities in your industry as well as resume-writing advice.
14. User-generated Content (UGC)
Are you running out of website content ideas?
User-generated content (UGC) from your consumers and clients could be the solution.
User-generated content not only gives you a much-needed respite from content development, but it also fosters trust and engagement between brands and their followers, converting them into loyal customers.
15. E-Books
E-Books are another great website content idea. You can think of them as longer, more in-depth blog posts that come in a PDF format and are downloadable.
Create an e-book and use them as a lead generation tool — offer them for free in exchange for a customer's email address.
16. Templates
Templates are a wonderful website content concept since they provide a model for others to follow in order to accomplish the same results.
If you're a graphic designer, for example, you may give out free social media designs in exchange for an email address, which you can use to grow your email marketing list.
17. Infographics
Create a stunning infographic to help your readers learn visually. You can make an infographic to explain complicated topics or to present current information.
18. Testimonials
If you've been in business for a while and have a few clients under your belt, it shouldn't be hard to ask for a testimonial.
You can also utilize testimonials to back up a write-up that highlights the best characteristics of your product.
19. Twitter thread
A Twitter thread (also known as a tweetstorm) is a collection of related tweets from the same person. Users can establish a thread to tell a storey or distribute information rather than limiting tweets to the 280-character limit.
WordPress includes a function that allows you to create Twitter threads from your blog content. By publishing your greatest blog content on a different media, you can increase the number of visitors and subscribers to your website.
20. Guest Posts
Build credibility with influencer relationships. Get an industry expert to guest post on your blog.
21. Memes
Incorporate memes into your blog posts to give them more personality. Memes are humorous ideas, behaviors, or styles that share commentary on a particular culture — you could say they're the internet's inside joke.
Using a GIF creator or layering text over a photo, you may build a customized meme.
22. Webinars
Host a free webinar on your website. Choose experts for your panel and offer a transcription, PDF summary sheet, or SlideShare of the information at the end of the session.
23. Surveys
Everyone has an opinion. Create a survey or poll to gather more information about your audience, and provide a prize like a discount coupon to the first few contributors or everyone who participates.
24. Case Studies
Case studies examine how you achieved success in a particular situation. Case studies are frequently on the precipice of blurring the lines between content marketing and advertising. As a result, include takeaways for the audience.
25. Buying Guide
Consider producing a buying guide to assist users in learning more about a specific product. Compare different products, but highlight your product's strengths.
Buying guides are another excellent source of content for affiliate marketing websites.
26. Product Recommendations
Consider posting product recommendations and holiday offers on your e-commerce website as the holidays approach to entice customers to buy from you.
27. How-to's
Draw in potential clients by sharing how-to's or tutorials. These types of content are beneficial since they guide new clients through the process of utilizing the product step by step.
28. Tips and Tricks
You can share some tips, tricks or life hacks to make your customers' lives easier.
29. Success Stories
Are you running out of website content ideas? Share a success story about someone you love. You can even interview them if they're someone you know directly.
30. Predictions
Predictions for the coming year in your niche are always a popular read.
31. Giveaway
Online contests or giveaways are always an excellent way to drum up engagement. Run a contest on your website asking users to follow your social media pages or 'like' your posts.
We hope that this collection of website content ideas inspires you, helps you avoid writer's block, and keeps your online content interesting and new.
However, good information is worthless if your website visitors have a negative experience due to poor loading times.
Check out UHH's plans to upgrade your website's hosting services today.