The 7 Most Popular Online Payment Gateways for Your Website
The demand for online payment grew significantly in tandem with the growth of e-commerce throughout the world. It's critical to have a secure payment gateway that will grow with you, whether you're a startup, a physical business planning to go online, or an established e-commerce business. In this article, we will help you to select the most suitable payment gateways for your business.
What are Payment Gateways?
Payment gateways automate the transaction between the shopper and the merchant, securely transmitting transaction information to banks. Payment gateways are used by e-commerce enterprises to protect consumer information by encrypting it and ensuring that it is transmitted securely from the consumer to the merchant to the payment processor. Payment gateways work with other e-commerce technologies, such as subscription management software and payment processing software for recurring payments, to allow businesses to accept credit cards and other types of electronic payments.

Additionally, gateways save you time and effort by eliminating the need for you to manually enter information received on your end. They also provide clients with a variety of payment options. And flexibility is beneficial since it raises the possibility of sales by allowing clients to pay in a number of ways.
Selecting a Payment Gateway
Now comes the difficult part: deciding on a payment gateway for your small business. It's a terrifying statistic: 46% of cart abandonments happen during the payment stage of the checkout process; if yours isn't equipped with a smart payment gateway, you might be losing revenue.
Don't worry: we've produced a list of 7 of the top gateway providers — along with descriptions of all essential features — for you to review.
1. PayPal
When it comes to online sales, PayPal is a household brand and one of the most trusted options. PayPal is simple to set up (making it a good choice for small enterprises and start-ups), and its high degree of brand awareness can help potential purchasers trust your firm. PayPal is also a genuinely worldwide alternative for organizations seeking for an international payment gateway provider, since it is available in over 200 countries/regions and supports 25 different currencies.
Key Features:
PayPal has a proven track record: companies who utilise it see a 44% increase in checkout conversion. They also provide fraud prevention, live support, and a wide range of cart compatibility – it works with all major shopping carts and e-commerce platforms.
Scales to your business, whether you're a high-traffic hot shot or growing local biz. Plus, they offer multiple versions of their payment solutions, like PayPal Payments Pro, PayPal Express Checkout, and Braintree.
You may add a simple PayPal button to your website in as little as 15 minutes.
Price:
2.9% + $0.30 per domestic transaction
2. Authorize.net
Authorize.net, which was founded in 1996, is a highly customizable worldwide payment gateway for enterprises. It's worth noting, however, that Authorize.net can only assist businesses situated in the UK, the US, Canada, Australia, and Europe accept international payments, making it a less realistic alternative than others on the list.
Key Features:
Aside from accepting a wide range of payment methods, such as cheques and mobile payments, the service also caters to businesses' specific sales requirements, such as recurring or subscription billing.
With a site-verified safety badge, in-site ordering, easier PCI compliance, and personalised checkout pages, consumers have a great — and secure — buying experience. In addition, they provide a complimentary Advanced Fraud Detection Suite.
Do you have an issue? Three, perhaps? Authorize.net has an online portal, toll-free phone service, online chat, an eTicket response system, and email communication.
Price:
2.9% + $0.30 per transaction
3. 2Checkout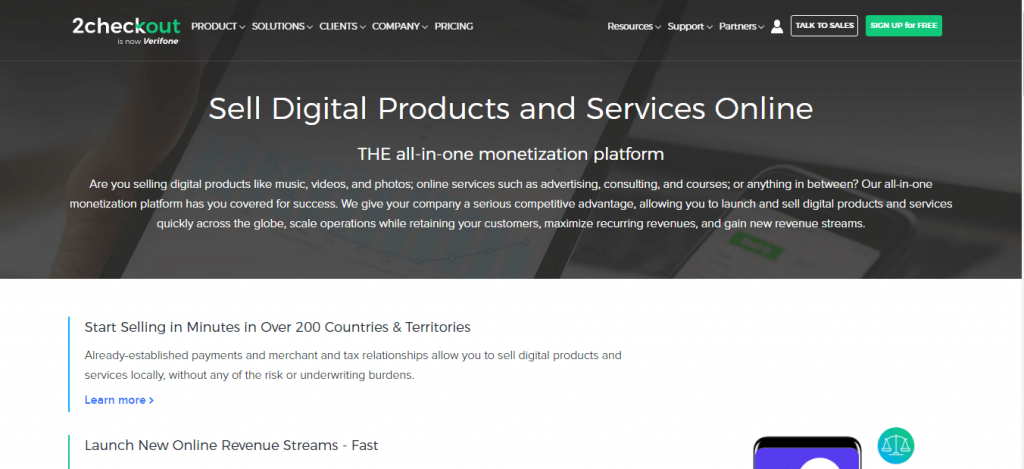 2Checkout is a great choice for European businesses searching for an international payment gateway provider since it allows you to take payments in Europe from over 200 foreign markets. Furthermore, 2Checkout does not charge a monthly fee, making it a more cost-effective option than some of the larger competitors.
Key Features:
Don't leave the user experience up to chance. 2Checkout allows you to demo the customer's purchase experience with different settings to get a sense for how the gateway works before utilizing it, whether you've chosen the conventional or in-line installations.
Set your business up to be a global moneymaker with 15 different languages and 87 currencies. More international payments = more growth.
Provides an easy-to-incorporate payment API so credit card processing can be embedded directly on your site. Accessible

documentation

resources make customization onto your site simple and easy.
Price:
2.9% + $0.30 per domestic transaction
4. Stripe
Stripe, unlike many other international payment gateway providers, offers a variety of APIs for payment gateways. This means you'll have complete control over your new payment gateway and will be able to effortlessly incorporate it into your online store. Stripe now takes payments in over 135 currencies and provides full local payment assistance.
Key Features:
Stripe features the best applications of modern-day e-commerce payment solutions: secure, customizable, quick, and easy-to-setup. Plus, the extras will win you over, like allowing customers to buy products directly from a tweet or saving card information for one-click checkouts.
Stripe's Sigma service allows businesses to easily view sales data and analytics in real time, providing insight that can help you refine and improve operations for increased effectiveness and growth.
E-businesses need to think global: international retail

e-commerce sales are slated to reach $4.5 trillion

by 2021. One more time for those in the back? $4.5 trillion! With more customers across borders, your business needs to think about new payment types. Luckily, Stripe leaps beyond traditional payment types, offering businesses the ability to accept alternative — but increasingly more common — forms, like Alipay, ACH, and Bitcoin. Get your cha-ching! from any country.
Price:
2.9% + $0.30 per domestic transaction
5. Amazon Pay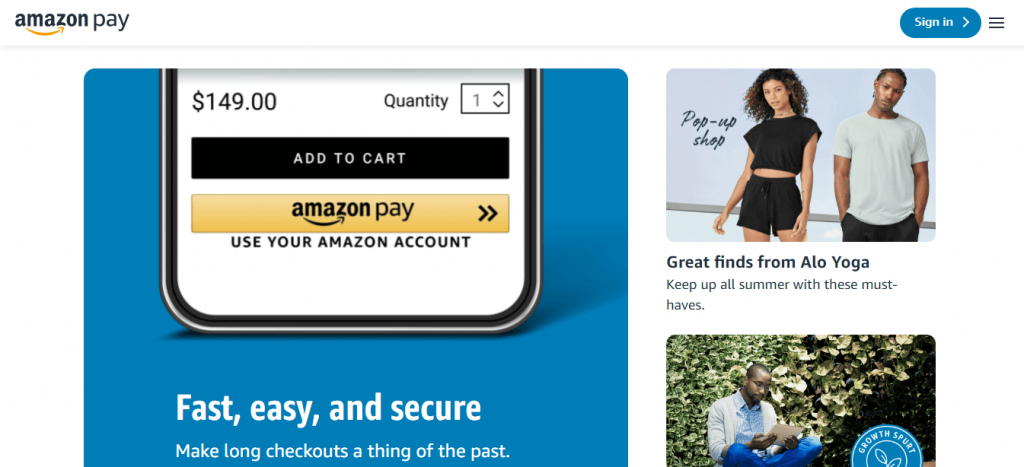 Although being a newbie to the payment scene, Amazon Pay is still a great option for anyone searching for a low-cost international payment gateway with a simple UI. It also has broad multi-currency capabilities, making it the ideal foundation for your company to operate globally.
Key Features:
Eliminate the learning curve for checkout processes and draw from the technical strength of an established platform. In 2016,

Amazon reported that there are 310 million active customer accounts

; by allowing customers to use their current Amazon login information, Amazon Payments gives shoppers a simple, familiar way to make purchases.
Integration with your website is API driven, meaning it's easy to customize Amazon Payments into the existing look and feel of your site. Often, it is as easy as adding

a free plugin

. Plus, transactions are completed on your site.
Amazon Payments is a leader in responsiveness. It's available across devices — and mobile capability is critical for users; in the last six months,

62% of smartphone users have made a purchase

online using their mobile device.
Price:
2.9% + $0.30 per domestic transaction
6. Worldpay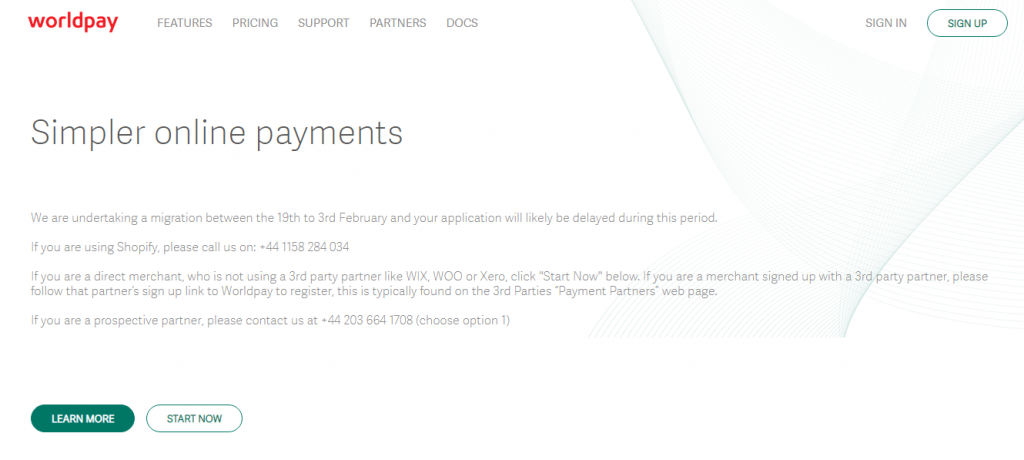 Worldpay is a one-stop payment solution that allows you to accept credit card payments straight from your app or website. It's one of the most popular international payment gateways in the UK, with over 120 currencies supported, making it simple to take payments from consumers all around the world.
Key Features:
As a new business, you've got a lot of things on your plate: meetings, marketing, minutiae. Worldpay offers didn't-know-you-needed-that payment services, including automated billing and card updates, customizable loyalty cards, card-on-file support, and simplified backend settlement.
Ideally, your business isn't going to stay the same. With growth, Worldpay focuses on the future of your venture by offering expert advice and insight with support and personalized reporting of your individual business. Plus, they've outfitted their site with helpful content.
Never agonize over lost customers who abandoned a sale for fault of their personal payment type. As its name suggests, Worldpay is comprehensive (think: "and," not "either/or" features) and accepts the full gamut of payment options — more than 300 ways to pay — like all major cards and mobile wallet methods.
Price:
2.75% + £0.20
7. Simplify Commerce
The phrase "keep it simple, stupid" applies to a lot of things, including payment gateways. Simplify Commerce, a MasterCard subsidiary, seeks to make receiving payments simple for your company. You may simply get your business's e-commerce tasks up and running and outfitted to your individual requirements with online, in-app, and in-person alternatives.
Key Features:
Customers want to be able to hand over their hard-earned money on their own terms. That is to say, your gateway must be flexible to the demands of various types of customers. Simply Commerce can handle it all, whether your customers want to pay with MasterPass, Android or Apple Pay, or make a fast item buy on their way to work (and in turn, make your customers happy)
For you coders, Simply Commerce is developer-friendly. Integration is easy to incorporate in a host of programming languages (Ruby, PHP, Python, and Java, to name a few) and software developments kits are also accessible for iOS and Android use. On their site, you can also view sample code and access engineering support.
Simply Commerce is secured by a name you recognize — MasterCard — so it's easy to trust that they'll protect your transactions. And as one

a critical factor in the success of e-commerce ventures

, you'll want reliable safety for your shop.
Price:
Fees for Merchants Vary — See Payment Options
Conclusion
Your ecommerce site is useless if you can't get paid. It's time for you to realize that all of your customers don't have the same preferences.
You need to give them as many options as possible to increase your conversion rates.

Digital wallets are becoming increasingly popular. Customers will find it easier to utilize these alternative payment options rather than manually entering their card information. You can increase sales and lower shopping cart abandonment rates by decreasing friction in your checkout process.

The more options you have, the better it will be for you in the long run.