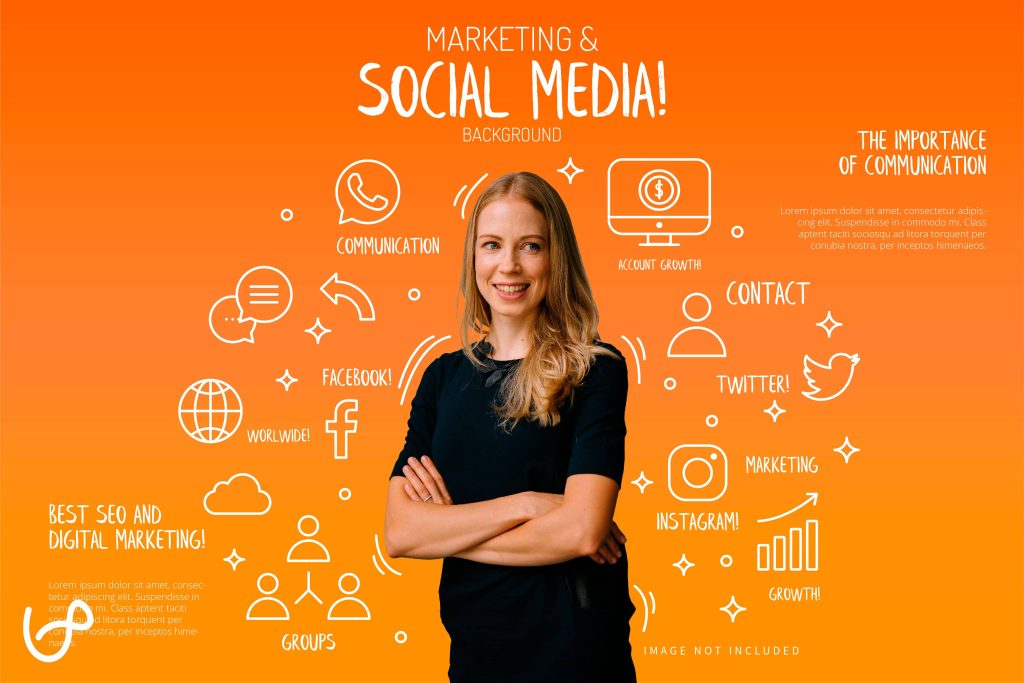 Questions to Ask Yourself Before You Hire a Marketing Agency for Your Small Business
When it comes to selecting a marketing agency for your small business, there are a number of factors to consider. It's a decision that will have a significant impact on the future of your company. There are a few questions you should ask yourself – and honestly answer – before you leap in (or decide to dismiss the idea).
This can assist you in determining whether a marketing agency will assist or impede your attempts to achieve your small company' marketing objectives.
What are your marketing goals?
Before you hire a marketing agency for your small business, you need to figure out what you want to achieve. What marketing objectives have you set for your company, and how will the marketing agency assist you in achieving them?
Do you, for example, wish to increase website traffic because your brand isn't well-known and you need more people to know who you are? Do you need assistance converting visitors to paying customers on your website? Or do you want to convert your current customers into loyal fans who come back once a month?
Figure out how much success you can handle right now and in a few months. There's no use in hiring a marketing agency for your small business if you can't handle the sales and logistics end of the marketing results.
Do you have experience with modern marketing?
Small business marketing, especially in the digital environment, is quickly changing. There are many new trends, approaches, and tools available to assist you enhance your marketing presence, from social media to SEO, site design to user experience. Do you have a good understanding of what they are and how to use them effectively?
A marketing agency can offer a plethora of knowledge. They usually specialize in one or more digital marketing areas, such as paid SEO. This implies they're up to date on digital marketing trends and know which ones are right for your small business. They also have access to digital marketing technologies that can help you improve your productivity and efficacy, such as determining the best SEO key phrases to employ in your content.
Do You Have the Time and Resources to Invest in Marketing?
The majority of small business owners and entrepreneurs believe in doing things yourself. After all, they came this far by driving forward on their own. However, you must relinquish control and allow someone else to drive at some time, especially if you have other responsibilities.
While you may want to take part in running your small business marketing, you probably have many other tasks competing for your attention. Dedicated marketing is a full-time job. Do you have several extra hours a day to spend working on your marketing? If not, hiring a marketing agency for your small business may be a good idea.
An agency will free up your time so you may concentrate on other aspects of your company that require your attention, such as operations, logistics, and customer support. Instead of spending five hours a day on marketing and doing everything yourself, you might simply need to spend 30 minutes per day examining and approving the marketing agency's strategy and plans.
Are You Good at Keeping Track of Your Marketing Expenses & ROI?
To determine whether your marketing activities are effective, keep track of your marketing expenses and the accompanying return on investment. This way, you'll be able to figure out which marketing strategies perform best for your company – and which ones you can eliminate.
The issue is that many small business owners already have a limited amount of time. They don't have the time to keep track of and assess their marketing costs. This is where a small business marketing firm can help by advising you on which marketing initiatives will provide the best results. Marketing companies manage all spending, analyze each campaign's results, and make future marketing decisions based on data as part of their process. This not only allows you to make better use of your marketing dollars, but it also ensures that you're only investing in marketing activities that will help you achieve your overall marketing objectives.
Do You Need a Social Media Consultant for Your Small Business or a Full-Fledged Team?
Some businesses may just require the services of a social media expert for small businesses. They may assist you with establishing a social media presence, gaining the attention of social media influencers, and increasing brand awareness. Small company social media consultants can also help you generate traffic to your website, which will inspire visitors to make a purchase. If your marketing objectives can be met purely via the use of social media, a small business social media consultant may be the best option.
But most small businesses need a more diversified approach that includes online and print advertising, search engine optimization, public relations, and email marketing – in addition to social media. This is where a marketing agency for small businesses is vital. You get an entire team with a varied set of skills and expertise – not just one person focused on a singular marketing channel.
Consider what kind of additional resources you'll need to bring to your company in order to meet your marketing objectives. A multi-pronged approach is more likely to succeed than relying solely on one marketing channel.
Can You Look at Your Business Through an Objective Lens?
A small business owner is an expert in his or her field. They have witnessed the company's growth from the ground up and have a thorough understanding of the products and services it offers. Similarly, an in-house marketer (who is frequently also the small business owner) is usually well-versed in all of the day-to-day marketing responsibilities required to keep the company going. While this viewpoint is useful for logistics coordination, it is not necessarily sufficient for seeing the broad picture and overall marketing plan.
One of the major advantages of hiring a marketing firm for your small business is that they are one step removed from it. As a result, they can assess your marketing tactics and plans more objectively to see if they are effective in achieving your small business marketing objectives. Small businesses can benefit from an unbiased perspective from an agency, whereas the small business may be too connected to the company to make an objective conclusion.
Conclusion
Whether or not your small business needs a marketing agency is entirely dependent on your goals, your needs, and your future. What works for one small business may not work for another. That's why it's important to be honest about your business needs and where the gaps are – so that you can determine whether or not a marketing agency can fill those gaps.